Soap Pods Pose Safety Risk
5/19/2015, 12:38 p.m.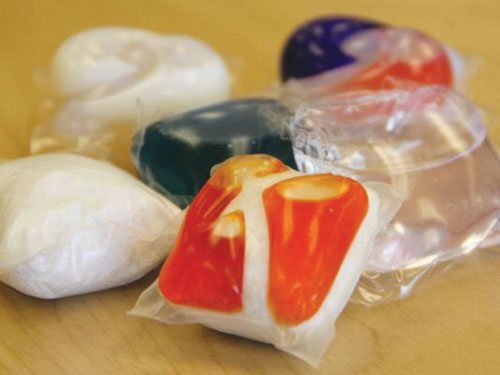 (AP) — Accidental poisonings from squishy laundry detergent packets sometimes mistaken for toys or candy landed more than 700 U.S. children in the hospital in just two years, researchers report. Coma and seizures were among the most serious complications.
The cases stem from the more than 17,000 poison center calls about the products received in the past two years. The calls involved children younger than 6 and most weren't seriously harmed. But one child died last year and the potential risks highlight a need for even safer packaging, the researchers said.
Some manufacturers already have revised packaging and labels in efforts to make the detergent packets or "pods" safer for children. The study found calls dipped slightly after some of those changes were made.
Exposure to household cleaning products is among the top reasons for calls to poison centers involving young children