'Dream Walks' to Train for MLK Run
5/26/2015, 3:08 p.m.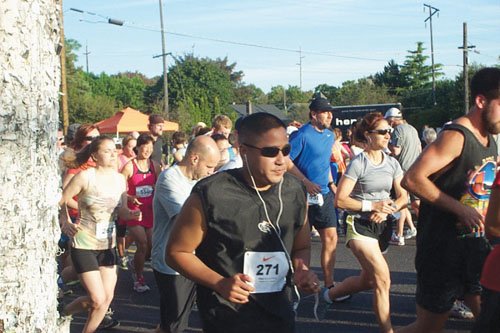 If you've ever wanted to learn and grow as a runner, now you have a chance to get some training while celebrating Martin Luther King's legacy.
The Martin Luther King Dream Run welcomes community members to meet with professional trainers from local gyms, including L.A. Fitness, ME Fitness, and others, to help them get in shape and ready for this year's summer race.
Several free "Dreamwalks" throughout parts of the Martin Luther King Dream route in north and northeast Portland will be held over the next few weeks to prepare participants for the final walk and run, which will take place during a weekend celebration on Saturday and Sunday Aug. 1 and 2nd. The celebration will also feature a barbecue cook-off competition, a vendor village area, live music, and excerpts from Dr. Martin Luther King Jr.'s "I Have a Dream" speech.
The Martin Luther King Jr. Dream Run is sponsored and supports the North and Northeast Business Association.
Proceeds from the race will go to programs to help disadvantaged youth improve and expand skills that come from operating successful businesses and organizations, using these skills to procure better employment and higher education opportunities.
For more information on volunteering or practicing for this year's run, call the North and Northeast Business Association at 503-841-5032 or email info@MLKDreamRun.org.