In Loving Memory
Gloria S. Edwards Hall
5/26/2015, 3:05 p.m.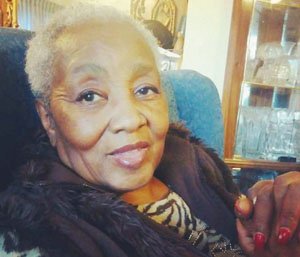 Gloria Steen Edwards Hall was born to Viola Abraham and Ike Edwards on April 1, 1937 in Ida, Louisiana. In 1942, she and her family moved to Vanport. She attended Roosevelt High School, and in 1954, she met and married Jon T. Hall and they had two children, Daryle and Angela.
In the 1950s, she joined Vancouver Avenue First Baptist Church under the leadership of Rev. Dr. O.B. Williams and served on various ministries. She later served the community as an Eastern Star Matron and member of Greater New Hope Baptist Church until health issues prevented the work.
In 1993, she retired after 48 years of dedicated service at St. Vincent's Hospital in southwest Portland. Decades earlier, she learned how to prepare taxes and was a natural, working as a tax consultant until her formal retirement in 2013.
On May 20, 2015, Gloria was called home to be with her Lord. She was preceded in death by her father Ike; brother Cleveland; and sisters Lorene, Ika, Lizzie and Edwina. She leaves her mother Viola, birth children Daryle Hall and Angela Hall-Green ( Leslie Green); adopted children Matrice Sayles and Willie Jones; grandchildren Azelle Hall, LaQuasha Hall Thompson, LaSeda Thompson, LaMarr Thompson and Veronica Jones; great-grandchildren Na'Zyia Thompson and LaMarri Thompson and a host of nieces, nephews, cousins and friends.
A funeral service will be held at 11 a.m. on Friday, May 29 at Vancouver Avenue First Baptist Church. There will be a repass at 5 p.m. at the church that evening.