In Loving Memory
Lillie Walker
5/26/2015, 3:46 p.m.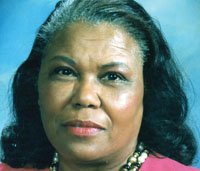 Lillie Walker was born Feb. 14, 1933 in Beaumont, Texas to Johnnie Mae and Rueben Wysingle. She died May 10, 2015 after an extended illness.
She lived in Portland and Salem all of her adult life, graduating from Jefferson High School, and attending Clark and several colleges.
Her accomplishments were many, among them working for change in her community while working in the Model Cities Program, serving as director of the AMA Family Day and Night Care Program, and retiring as Director of Purchasing from Multnomah County. She was an avid community activist who cared about the betterment of her community. Though she was a career woman, her life revolved around her family and home.

Her daughter Victoria Simms Clark preceded her in death. She is survived by her children Stanley, Richard, Christopher and Stewart Simms and Stephanie Johnson; numerous grandchildren, great grandchildren, nieces and nephews and sisters Shirley Wysingle and Johnetta Wysingle Burkett.

A Celebration of Life will be held at 11 a.m., Friday, May 29 at Philadelphia CMB Church 238 N.E. Mason St. Viewing will be on Thursday, May 28 from 4 p.m. to 6 p.m. at the same church.
Arrangements are under the direction of Cornerstone Funeral Home, 503-637-5020.