Ain't Misbehavin'
A tribute to the black musicians of Harlem
11/3/2015, 4:02 p.m.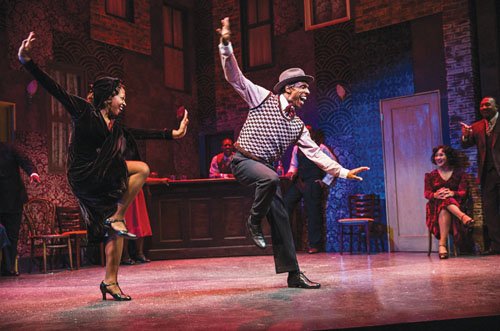 The Tony Award-winning musical Ain't Misbehavin' – a celebration of the Jazz legend, Thomas "Fats" Waller and the black musicians of the 1920s and 30s – opened Friday at Portland Center Stage with performances continuing through Nov. 29.
The production is a tribute to the musicians who were part of the Harlem Renaissance, an era of growing creativity, cultural awareness, and ethnic pride, and takes its title from the 1929 Waller song, "Ain't Misbehavin".
"Ain't Misbehavin was the first Broadway show I ever saw, and I probably played the original cast recording 1,000 times," said Portland Center Stage Artistic Director Chris Coleman, who directs the play.
"With the original creator's permission, I'm approaching this production from a different angle than the original," Coleman said. "We are really trying to visually create the context for the story that each song wants to tell. It's an enormous challenge, but ripe with delicious possibilities."
Tickets are on sale now and can be purchased at pcs.org, 503-445-3700 or in person at the Gerding Theater at the Armory box office, 128 N.W. 11th Ave. Regular tickets start at $42. Tickets for students and patrons who are 30 or younger are $30.
A full schedule and more information are available at pcs.org/misbehavin.