Lillard Scores 34 to Rally Blazers
11/3/2015, 4:43 p.m.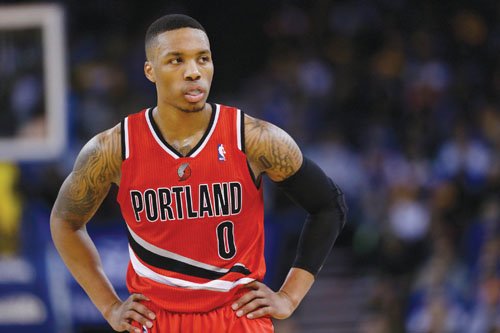 (AP) — Damian Lillard had 34 points and seven assists, and the Portland Trail Blazers beat Minnesota 106-101 on Monday night in Minneapolis.
Lillard made 14 of 25 shots, C.J. McCollum scored 18 points and Al-Farouq Aminu had 17 points and nine rebounds for Portland, which trailed by 17 points in the first quarter.
The game started 30 minutes late due to the pregame memorial service for Flip Saunders, the Timberwolves president of basketball operations, coach and minority owner who died on Oct. 25 after complications with Hodgkins lymphoma.