Shopping to Support Women
11/4/2015, 3:33 p.m.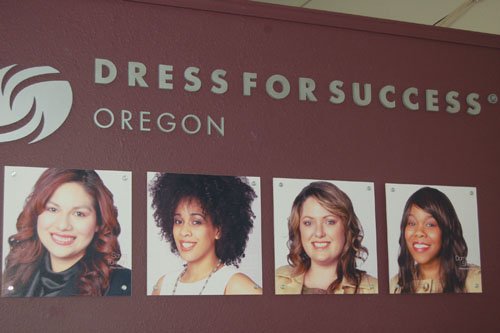 Dress for Success Oregon, one of the Pacific Northwest's most active woman-centered non-profits, is excited to welcome the community to Acey's Closet Clothing Sale happening this weekend.
Customers will find amazing deals on new and gently used women's designer clothes, shoes, and accessories, starting as low as $4, featuring favorites like Banana Republic, Ann Taylor, and more.
All proceeds will benefit important career programs for low-income women in the community. Accessory grab bags and raffle tickets for bigger prizes will also be available for purchase.
The sale is located at Dress for Success Oregon, 1532 N.E. 37th Ave, Suite B on Friday, Nov. 8 from 12 to 7 p.m., on Saturday, Nov. 7 from 10 a.m. to 4 p.m., and Sunday Nov. 8 from 11 a.m. to 1:30 p.m., with an additional Sunday Blow-Out Sale from 2 to 4 p.m.
To learn more, visit Oregon.dressforsuccess.org.