Symposium on Hate
11/5/2015, 4:18 p.m.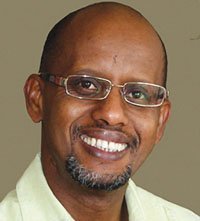 Confronting Extremism: The State of Hate Today will be the subject of a fall symposium to reflect on the challenges posed by racism, extremism, hate groups and hate speech in our community.
Nadav Eyal, an acclaimed journalist and director of HATE, a documentary covering rising anti-Semitism in Europe filmed on location in Germany, England, and Greece will be the guest speaker.
Panelists include Jo Ann Hardesty, president of NAACP Portland Branch; Kayse Jama, founder and executive director at the Center for Intercultural Organizing; Erious Johnson Jr., civil rights director, Oregon Department of Justice; and several others.
Sponsored by the Oregon Jewish Museum and Center for Holocaust Education, the Sunday, Nov. 8 event will be held at 1 p.m. at Hoffman Hall on the Portland State University campus, downtown. Admission for the general public is $20, and $8 for educators and students with I.D.