Helping Veterans with Housing
11/10/2015, 2:44 p.m.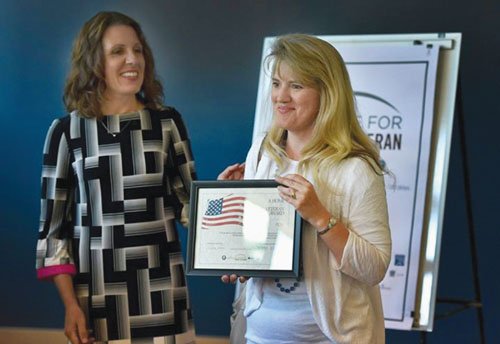 A Portland housing agency serving a diverse population, including Portland's African-American community, is one of the local partners recognized by Multnomah County for their participation in "Home for Every Veteran," an initiative aimed at ending veteran homelessness before the end of the year.
PCRI (Portland Community Reinvestment Initiatives) was one of the local partners recently recognized by Multnomah County for opening doors and removing barriers for veterans seeking housing.
Since January, PCRI has housed six residents referred by the Veterans Administration's Portland Community Resource and Referral Center.
Unprecedented housing demand, skyrocketing rents, and near-zero vacancy rates are seen as barriers making it even harder than normal for veterans and other renters to find stable housing in the Portland area.
housing, clothing, employment, medical programs and other critical services.