Sparking a Dialogue on Race
11/11/2015, 4:39 p.m.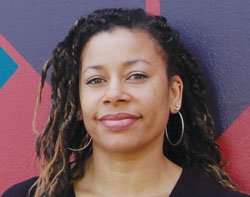 In partnership with the Urban League of Portland, the YWCA of Greater Portland is hosting a free film screening of "Black Girl in Suburbia" followed by a community discussion with the Portland filmmaker Melissa Lowery.
Lowery created "Black Girl in Suburbia" as a way to spark an open dialogue about race, identity, and perspective among all people.
The YWCA and other community partners are proud to share this thought-provoking film as it speaks directly to the mission of eliminating racism and empowering women. The hope is that these discussions will allow us to look at perceptions of ourselves, others and the community we live in as a whole.
The community is invited to see the documentary on Wednesday, Nov. 18 at 6 p.m. on the Cascade Campus of Portland Community College at 705 N. Killingsworth St.