Big Band Jazz at Clark College
11/17/2015, 3:42 p.m.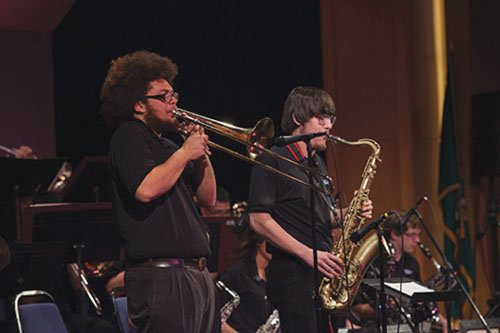 You're invited to come and listed to the great big band jazz students at Clark College are creating.
On Friday, Nov. 20, the Vancouver campus will hosts its Fall Jazz Concert featuring the Clark College Jazz Ensemble and special guest band, the Prairie High School Jazz Band. Last year, the Prairie High group distinguished itself by winning the AA Novice Division at the West Salem Jazz Festival and as Outstanding Band Group at the Seattle Heritage Festival.
The concert will begin at 7 p.m. in Gaiser Hall Theater, 1933 Fort Vancouver Way, and is free and open to the public.