Café and Tabernacle Host Thanksgiving
11/18/2015, 2:56 p.m. | Updated on 11/18/2015, 2:56 p.m.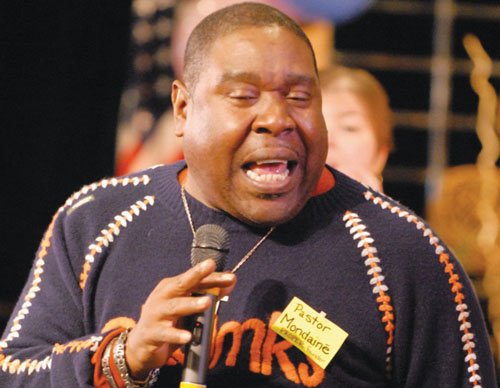 Kenton's favorite Thanksgiving event returns for a day of music, entertainment and great food in a free celebration open to members of any race, class, ethnicity, gender, sexual identity, ability, nation of origin, age, and religion.
Proper (Uniting Community Across All Lines) and their partners at Po'Shines Café de la Soul and Celebration Tabernacle are striving to make this Thanksgiving event the finest of its kind. Chef James Bradley and the Po'Shines team are creating a fresh, high-quality menu featuring traditional Thanksgiving favorites and innovative new dishes.
The feast is held on Thanksgiving Day, Thursday, Nov. 26 from noon to 4 p.m. at the Celebration Tabernacle, 8131 N. Denver Ave. Aspostle E.D. Mondaine is pastor of the church.
For more information, contact Robin Gordon at 503-890-5392 or email robin@properusa.org.