Clamp Down on Tobacco Adopted
11/18/2015, 2:57 p.m.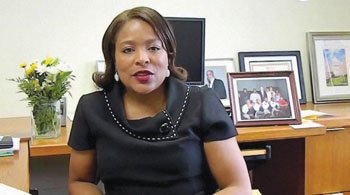 The Multnomah County Commission has adopted an ordinance designed to reduce minors' access to tobacco products.
The law requires retailers to obtain a license before selling tobacco and will ensure better enforcement of minimum age requirements, officials said.
Multnomah County has the highest rate of illegal tobacco sales in Oregon where an estimated one in three retailers have been found to have sold cigarettes to minors in 2014, according to a state report released this year.
"We know that the vast majority of adult smokers start using tobacco before they can legally purchase it," Commissioner Loretta Smith said. "Without a system to enforce minimum age laws, we're turning our backs on our children whose bodies are especially vulnerable to a lifetime of addiction."
Tobacco is the leading cause of tobacco-related illness in Oregon, and with the rising popularity of e-cigarettes, nicotine intake has skyrocketed among youth.
The ordinance, adopted last week, provides training for merchants and clerks prior to implementing compliance checks.