Black Laughs Comedy Show
Comedians gather to save black lodge
11/24/2015, 3:49 p.m.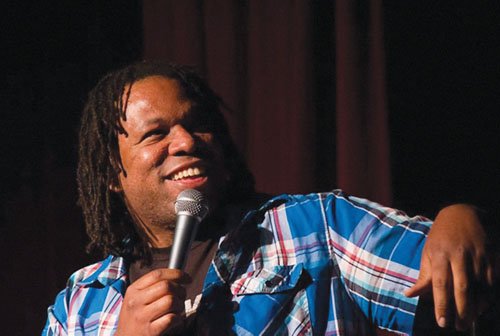 A comedy-show fundraiser to help save a piece of Portland black history is coming to North Mississippi Avenue on Sunday, Dec. 6.
Comedians Curtis Cook, Anthony Robinson, Jeremy Eli, Alyssa Yeoman, and the Real Hyjinx, along with musical guests Brannon Rockwell-Charland and funk/soul duo Free! Mason Jar, will perform to the hopes of preserving the St. Joseph Grand Lodge of Freemasons, one of the last black-owned corners on the busy and quickly gentrifying street.
Nathan Brannon, a northwest comedian who was named Portland's funniest person at the Helium Comedy Club in 2012 and the winner of the Seattle International Comedy Competition in 2014, will host the 7 p.m. show which is being held at the lodge itself at 3503 N. Mississippi Ave. Tickets start at $15 and can be purchased at eventbrite.com/e/black-laughs-matter-tickets-19534924485?aff=ebrowse.

The St. Joseph Grand Lodge, which also serves as the Mt. Olive Grand Chapter of Eastern Stars, has served the greater Portland community since the late 1960s. This priceless piece of history is under threat of shutting its doors for good because of a financial crisis that came to a peak last year when it was hit by thousands of dollars in fines for building and property code violations.