Soul Stirring Melodies
11/24/2015, 3:54 p.m.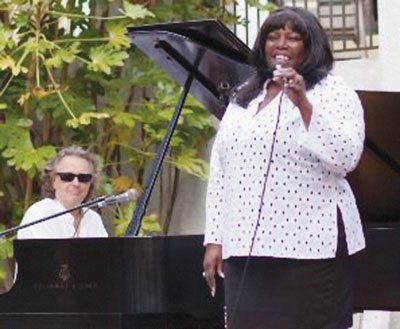 Looking for peace and soul stirring melodies on the first Monday evening after Thanksgiving? The candles will be lit for a heartwarming tradition as Michael Allen Harrison and Julianne Johnson perform their 14th annual benefit for the Altar Society at St. Philip Neri Catholic Church, 2408 S.E. 16th Ave., Nov. 30, at 7:30 p.m.
Harrison's signature contemporary music, combined with Johnson's powerful, joyful singing will kick off the holidays in grand style. St. Philip Neri Catholic Church is one of Portland's best venues for music, based on its design by famous architect Pietro Belluschi.
Tickets are $15 regular admission or $25 preferred seating, available at the door, or by calling the church office at 503-231-4955.