Roseburg Shooting Addressed By President Obama
More than just thoughts and prayers
10/2/2015, 10:57 a.m.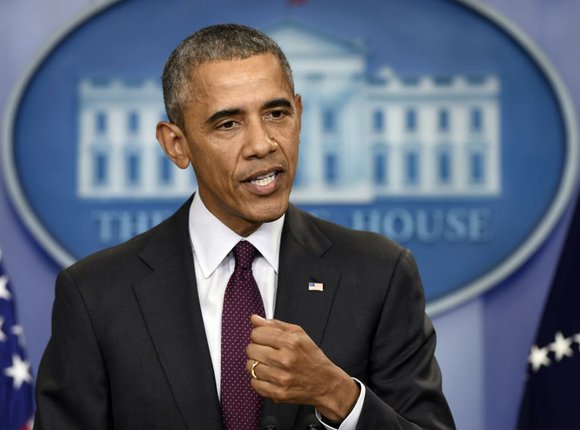 So, tonight, as those of us who are lucky enough to hug our kids a little closer are thinking about the families who aren't so fortunate, I'd ask the American people to think about how they can get our government to change these laws, and to save lives, and to let young people grow up. And that will require a change of politics on this issue. And it will require that the American people, individually, whether you are a Democrat or a Republican or an independent, when you decide to vote for somebody, are making a determination as to whether this cause of continuing death for innocent people should be a relevant factor in your decision. If you think this is a problem, then you should expect your elected officials to reflect your views.
And I would particularly ask America's gun owners — who are using those guns properly, safely, to hunt, for sport, for protecting their families — to think about whether your views are properly being represented by the organization that suggests it's speaking for you.
And each time this happens I'm going to bring this up. Each time this happens I am going to say that we can actually do something about it, but we're going to have to change our laws. And this is not something I can do by myself. I've got to have a Congress and I've got to have state legislatures and governors who are willing to work with me on this.
I hope and pray that I don't have to come out again during my tenure as President to offer my condolences to families in these circumstances. But based on my experience as President, I can't guarantee that. And that's terrible to say. And it can change.
May God bless the memories of those who were killed today. May He bring comfort to their families, and courage to the injured as they fight their way back. And may He give us the strength to come together and find the courage to change.
Thank you."