Race and Justice Forum Planned
10/6/2015, 4:30 p.m.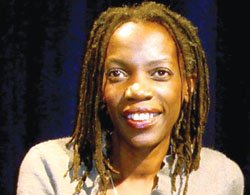 The League of Women Voters of Portland and the Portland chapter of The Links, Inc., are sponsoring a panel to examine racism in Oregon's criminal justice system.
Evidence suggests that at each step in the system, from police stops to arrests, charges, convictions and incarcerations, people of color are more likely to have negative outcomes than similarly situated whites.
Moderated with Portland NAACP President JoAnn Hardesty, the panel will explore why people of color are over-represented in Oregon's criminal justice system, the impacts on our communities, some recent advances, and ideas for the next important steps. Speakers will include David Rogers, executive director of the American Civil Liberties Union of Oregon; Nkenge Harmon Johnson, president and chief executive officer of the Urban League of Portland; Joyce Harris of the Albina Ministerial Alliance Coalition for Justice and Police Reform; and Andy Ko, executive director of the Partnership for Safety and Justice.
The event will be held on Tuesday, Oct. 13 at 7 p.m. at the Multnomah County Building Board Room, 501 S.E Hawthorne Blvd., and is free and open to the public. The entire session will be taped by MetroEast Communtiy Media for re-broadcast and will be available online for viewing at the League of Women Voters of Portland website, lwvpdx.org.