Creston Named School of Excellence
Principal inspired by recognition
10/12/2015, 11:09 a.m.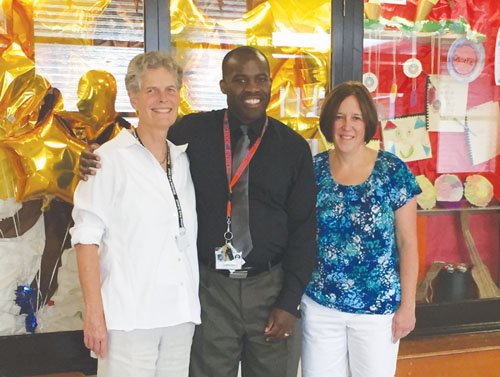 Creston School and the southeast Portland school's Parent-Teacher Association have been honored for excellence by the national PTA for their achievement in building effective family-school partnerships.
Research shows that when families and schools work together, student achievement increases, schools improve and communities grow stronger.
"I feel inspired by receiving The National PTA School of Excellence recognition. At Creston, with the support of our PTA president and parents, we are actively doing the work of family engagement each day," said Creston Principal Conrad Hurdle. "I am truly honored to lead a community where parents and educators form quality partnerships to promote a healthy community so students can thrive."
The National PTA School of Excellence program was launched to help strengthen family-school partnerships across the country and make measurable progress in the areas of education, health and safety, and arts and cultural exploration.
"Working side by side with our principal, we have been able to strengthen the partnership between the school and families to take our work to the next level," said Creston School PTA President Lisa Kensel. "Our school and community have been enriched from this experience."