Worship in Pink for a Cure
Faith community works for breast cancer prevention
10/12/2015, 11:05 a.m.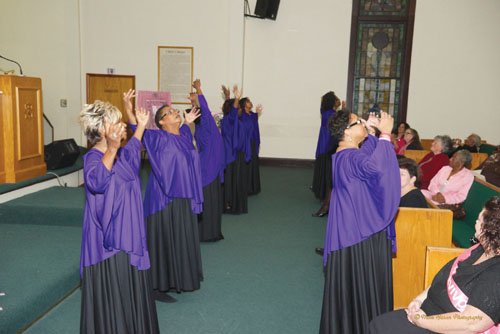 October kicks off Worship in Pink, a month-long effort in the black community to address the breast health disparities for women and men in our region. In partnership with Komen Oregon and Southwest Washington, Legacy Health, and community groups, the effort also coincides with the national Breast Cancer Awareness Month.
Research shows that only 57 percent of African-American women are regularly screened for breast cancer, compared with 74 percent of all women. Compounding the seriousness of the issue is that of every African American woman diagnosed, 42 percent will be late stage.
"We can change these alarming statistics by stressing the importance of early detection and by helping facilitate the screenings through this local mission," said Andrew Asato of the Susan G. Koman organization in Portland. "We can also help connect the uninsured and underinsured for free or low cost mammograms to remove that barrier to early detection."
The Rev. Dr. T. Allen Bethel, pastor of Maranatha Church, and Komen board member, said, "Survival rates for breast cancer increase dramatically if detected early and we need to get this message out. Our faith community has stepped up to take on this challenge and literally save lives."
Begun five years ago as a single Worship in Pink Sunday at a handful of churches, this movement has grown to encompass the entire month of October, with over 25 places of worship, and several community organizations holding specific education events. Numerous other businesses and gathering places are also involved to help publicize the events. A complete list of events and information is available at WorshipinPinkPDX.org.
Kathy Kendrix, the Worship in Pink coordinator, says "Our biggest goal is awareness and education so we are heading out into community where people gather to spread the word. We've had a tremendous outpouring of support this year with the increased number of churches and community groups engaging with their congregations and members."