Jazz Quartet Honors John Coltrane
Celebrating jazz great's greatest hit 50 years later
10/13/2015, 12:44 p.m.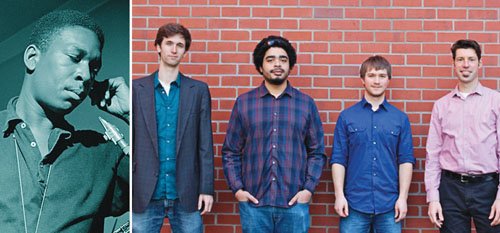 A special Portland concert is set to celebrate 50 years since the release of John Coltrane's greatest hit, "A Love Supreme."
Coltrane's studio recording of this suite has been named one of the best jazz albums of all time, and represents a culmination of the late African American musician's genius. The work expresses Coltrane's gratitude to God for giving him the strength to overcome a heavy drug addiction.
The Adam Carlson Quartet, a Eugene-based ensemble will perform the tribute show. Together, they hope to bring Coltrane's spiritual offering to life, mixing their own artistic voices with the original intent of this monumental piece.
The concert will take place Saturday, Oct. 17 at 8 p.m. at Michelle's Pianos, 600 S.E. Stark St. Tickets are $10 general admission and $6 for students and can be purchased at the door.