Searching for Aztlán
10/13/2015, 12:39 p.m.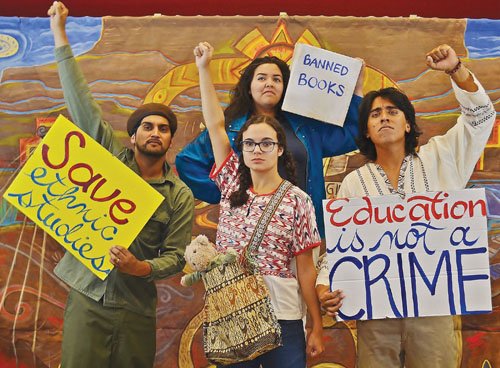 Portland's bilingual touring company Teatro Milagro returns to Clackamas Community College for a free noon performance of "Searching for Aztlán," on Wednesday, Oct. 21, in the McLoughlin Auditorium.
The play begins with a 2012 decision by the Tucson School Board' to accept an Arizona law that shuts down Mexican-American studies and removes its books from classrooms. A teacher sets out sets out on a quest for the mythical city of Aztlán and along the way encounters a quirky group of dispossessed exiles - with whom she joins forces to fight for truth, justice, and the "indigenous way."