Drama Tackles Color Line
10/14/2015, 2:14 p.m.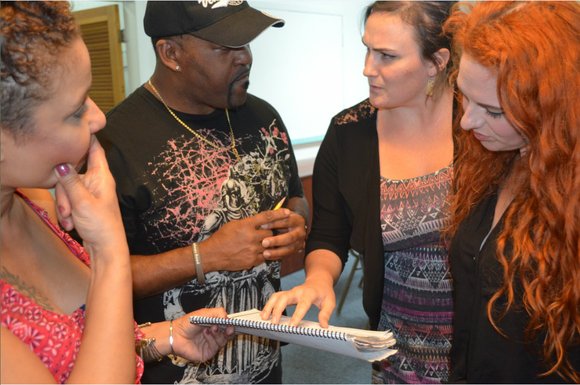 A powerful, resonant drama about race relations in the United States is now showing on the Interstate Firehouse Cultural Center stage in north Portland.
"Tommy J & Sally" is Mark Medoff's two-character play that takes a look at race from both sides of the color line, exposing not only the inevitable tensions but also the yearning for reconciliation, forgiveness, and redemption.
Directed here in Portland by Andrea White, the show will host special talk back sessions after performances on Saturday, Oct. 17 and Sunday, Oct. 18. Shows run at 7:30 p.m. on Fridays and Saturdays and at 3 p.m. on Sundays at the Interstate Firehouse Cultural Center, 4340 N. Interstate Ave. The show's final performance is scheduled for Sunday, Nov. 8. General admission is $25 with group rates available. For tickets, call 503-235-8079 or visit passinart.com.