First Indigenous Peoples' Day
10/14/2015, 2:13 p.m.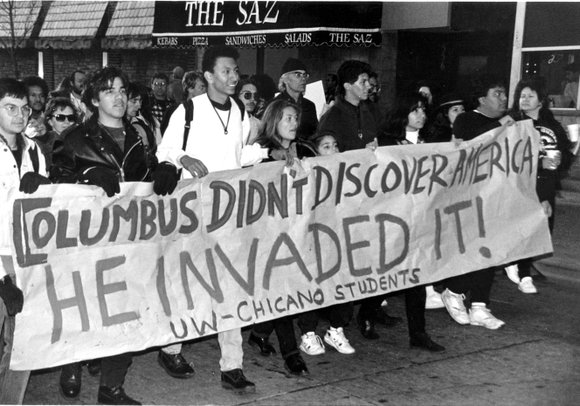 Portland celebrated its first ever Indigenous Peoples' Day on Monday changing what was formerly known as Columbus Day.
Joining several other communities across America, the Portland City Council adopted the holiday as a way to support local native communities on what was traditionally a day used to celebrate the colonization of the Americas.
Portland is home to the ninth-largest Native American population in the United States, and its urban Native community is descended from more than 200 tribes. The history of indigenous communities in Portland is woven into the fabric of the city; a shared commitment to environmental stewardship and love of place continue to make Portland a leader in sustainability and livability, officials said.
"The movement to make this day a reality in the U.S began decades ago, so this resolution is long overdue," said Dante James, director of Portland's Office of Equity and Human Rights. "I am pleased that Portland is honoring the history, spirit and contributions of American Indian communities with whom we share our city and region."