On Alberta Street
Creating Life through Art
10/20/2015, 4:25 p.m.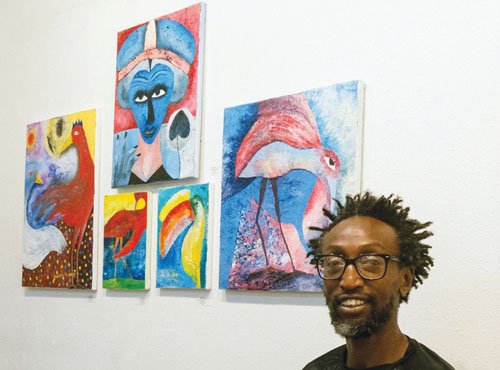 A Portland artist who grew up in Kenya is bringing his mixture of traditional and abstract art to the Alberta Street Gallery.
Jacob Wachira Ezigbo is known for creating life through his paintings, photography and other art forms. He paints figurative abstractions in beautiful palettes, inspired by his life of a transplanted Kenyan artist.
"Growing up in the oldest slum, Mathare Valley, in Nairobi, Kenya, allowed me the opportunity to live with every tribe in my country," says Ezigbo. "I learn by watching people and living in this communal environment allowed me the chance to see more than most."
Work by Ezigbo will be featured through the month of October at the Alberta Stret Gallery, 2724 N.E. Alberta St., and an artists' reception will be held at the gallery on Thursday, Oct. 29 from 6 to 8 p.m. To learn more about Ezigbo's work, visit jacobwachiraezigbo.com.