Hit Show 'Cuba Libre' Extended
10/20/2015, 4:55 p.m.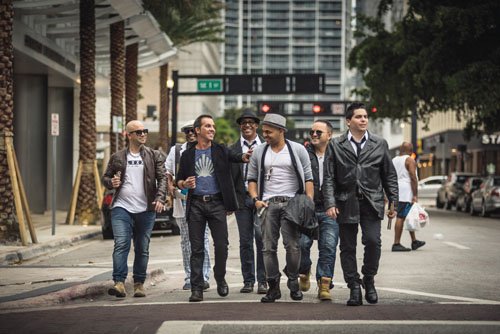 Haven't caught the hit Broadway-scale musical Cuba Libre? Good news: the Artists Repertory Theatre has extended its world premiere production through Nov. 15.
The play is a bilingual theatre experience with the majority of the dialogue in English and the music largely in Spanish. Told in flashbacks from present-day Miami to 1990s Cuba, the story centers around a Cuban musician haunted by the sacrifices made for him to pursue his artistic dreams in the U.S. while he makes a new life for himself as an American.
The show is being hailed as one of the most ambitious projects to have ever been produced by the Artist Repertory Theatre. With an award-winning create team working with top-notch performers, the musical features 11 numbers, complex set and projection designs, and choreography that includes the audience in every performance.
Shows at Portland 5's Winningstad Theater. To buy tickets or learn more, visit artistsrep.org.