Home Ownership Help Offered
Free housing fair Saturday at Legacy Hospital
10/20/2015, 4:13 p.m.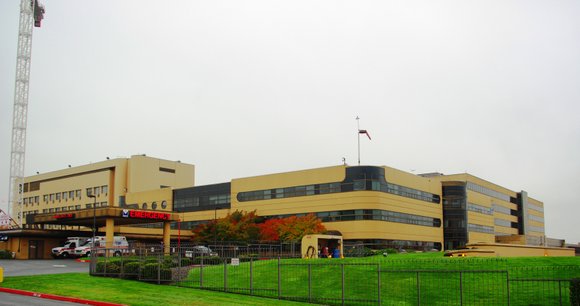 Portland's African American Alliance for Homeownership is hosting its 17th Annual Black Homeownership Fair on Saturday, Oct. 24 at Legacy Emmanuel Hospital in north Portland.
The free and open to the public event provides tips and resources for buying a home, especially for disadvantaged residents, and will feature new and successful black homeowners as public speakers.
The fair also features a "Homes for Sale Bus Tour," designed to encourage and inspire potential home buyers. A chartered bus will take up to 35 people to about 10 homes for sale within the surrounding neighborhood. The tour is free to attend but seats will be limited.
Information on first-time homeownership lending and current housing market conditions will also be provided thanks to Chase Bank and Urbane Realty. A Renters State of Emergency information session presented by the Community Alliance of Tenants is planned along with several free workshops, and the chance to visit with over 40 housing professionals.
The African American Alliance for Homeownership also offers support and counseling to thousands of Portland residents facing foreclosure. The goal is to increase the numbers of people in the black community who own and retain their own property in the city.
The housing is open to families, offering children's activities, homeownership-related door prizes, including a $1,000 down payment grant, and a variety of gift cards. A free lunch will be open to all fair visitors from noon to 1 p.m. The fair opens at 10 a.m. and closes at 3 p.m.
The Portland Observer is sponsoring this year's fair to support homeownership opportunities. For more information, visit aaah.org.