Bad Weather Meals Arrive
10/21/2015, 12:17 p.m.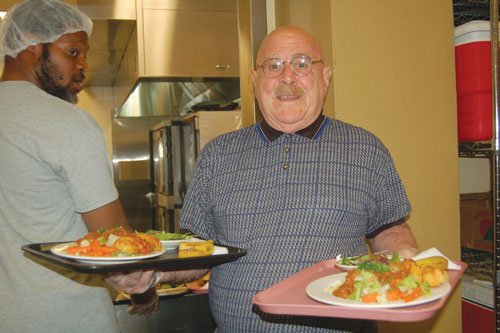 To ensure that all homebound seniors have sufficient meals during upcoming inclement weather, Meals on Wheels People are delivering a two-day supply of shelf-stable meals this week to more than 3,000 homebound residents.
Seniors will receive instructions to save these meals until they receive a call from their Meals on Wheels People center advising them to use these emergency supplies. The shelf-stable meals include applesauce, fruit bars, fruit juice and two shelf-stable entrées.
On days when weather is so severe that the majority of volunteer drivers cannot deliver meals, Meals on Wheels People staff will phone all Meals on Wheels recipients to conduct a wellness check and to instruct seniors to consume one of their emergency meals. Drivers will still be available to bring food to those seniors who are completely without food.