Teen Serves as National Leader
10/21/2015, 4:44 p.m.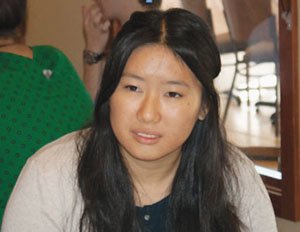 A Lincoln High School student has become the first youth to ever serve on this city's Human Rights Commission. Alisha Zhao, 16, is an ambassador for Youth Service America and the Festival of Children Foundation.
As one of 51 ambassadors selected from a nationwide pool, she will get the support and training needed to lead an initiative to counteract the negative effects poverty has on childhood development.
Zhao will focus on youth experiencing homelessness and what affordable and convenient programs are available to help them improve their education, creativity, physical activity, and health.
She recently travelled to Washington, D.C. for leadership training and meetings with the members of the state's congressional delegation. Her Kids First Project will address Oregon's poor ranking in early childhood education as well as its lack of recreational programs for disadvantaged youth.