On Alberta Street
Textiles and Ceramics at Guardino
10/27/2015, 5:01 p.m.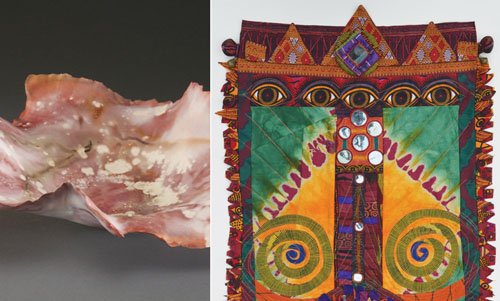 Guardino Gallery, 2939 N.E. Alberta St., begins a month long focus of works by three artists with an opening reception on Thursday, Oct. 29 from 6 p.m. to 9 p.m.
Adriene Cruz, a textile artist with a passion for color and texture, will be featured in the main gallery.
In the gallery's feature area will be works by Noah Starer, an artist who creates ceramics inspired by tribal bowls and vessels often seen in natural history museums; and Anne Mavor who creates paintings with layered watercolor washes on top of wax surfaces.