Human Rights Film Series
10/28/2015, 3:58 p.m. | Updated on 10/28/2015, 3:58 p.m.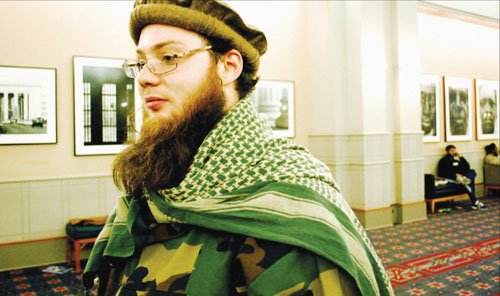 The Northwest Film Center presents the documentary (T)error, a film about the government's broader counterterrorism campaign and part of a series of films on human rights, on Sunday, Nov. 1 at 7 p.m. at the Whitsell Auditorium at the Portland Art Museum, downtown.
(T)error follows the journey of Saeed "Shariff" Torres,' a 63-year-old former Black Panther turned counterterrorism informant for the FBI. The film offers a face-to-face exploration of the issues of domestic surveillance, racial profiling, entrapment, freedom of speech, and freedom of religious expression.
The film is directed by Lyric R. Cabral, a black New York-based filmmaker and photojournalist who documents stories seldom seen in mainstream media.
Taut, stark, and controversial, it illuminates the fragile relationships between individuals and the state in modern America and asks, "Who is watching the watchers
For more information, visit www.nwfilm.org.