Jazzy Halloween at Jimmy Mak's
10/28/2015, 4:07 p.m.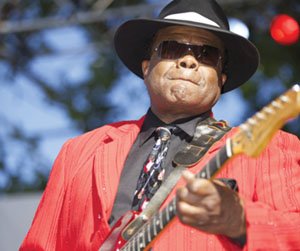 Portland's beloved jazz ensemble, the Norman Sylvester Band, and special guests Lenanne Sylvester-Miller and Sarah Billings, will host a Halloween concert and costume party this Saturday.
"Vintage stars and famous icons" is the theme for the Halloween night fun at Jimmy Mak's Lounge, 221, N.W. 10th Ave., but all costumes are welcome and encouraged. You'll have the chance to have your costume featured on the Facebook event page the next day if you come with something memorable.
Tickets are $12 with dinner seating reservations or non-reserved tickets can be purchased at the door for $10, with doors opening at 5 p.m. The show starts at 8 p.m. and goes through midnight on Saturday. To reserve your tickets, visit tickettomato.com.