In Loving Memory
Marian Calhoun Jacobs
10/28/2015, 4:30 p.m.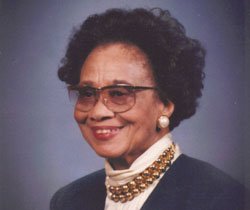 Dignity, elegance, faith-filled and a phenomenal woman are all words that describe Marian Calhoun Jacobs, a long- time Portland resident who inherited a rich legacy of faith, family, character, leadership and entrepreneurship.
She was born March 11, 1918 in Malvern, Ark., the second child of Virgil Calhoun Sr. and Orrie Rall Calhoun. She died Oct. 13, 2015 at the age of 97.
Marian married Frank R. Jacobs on Oct. 12, 1939. The couple relocated to Portland in 1944 where she completed her education at Portland State University and in 1958 began teaching in the Portland Public School District where she received many prestigious honors over a 20 year career. She was selected as Oregon's Outstanding Teacher of the Year in 1974 and was a member of the Oregon Association of Black Educators for Outstanding Achievement.
After retirement she devoted more time to the Zeta Sigma Omega Chapter of Alpha Kappa Alpha Sorority.
Marian and Frank did not have any children of their own. She was preceded in death by her husband in May 1979; her parents; siblings Elvie Sanders, Grace Wiley, Mary Davis, Virgil Calhoun Jr. and Edna Calhoun; her loving nieces Orrie Lee Davis and Shree Calhoun Bell; and nephew Bobby Calhoun. She leaves to mourn her loss a host of nieces, nephews, and great, great-great and great-great-great nieces and nephews.
A home going celebration was held Oct. 17 at Bethel A.M.E Church in Malvern, Ark. Her final resting place is in Portland, alongside her husband at Skyline Memorial Gardens.