Mayor Nixes Re-Election Bid
10/28/2015, 4:03 p.m.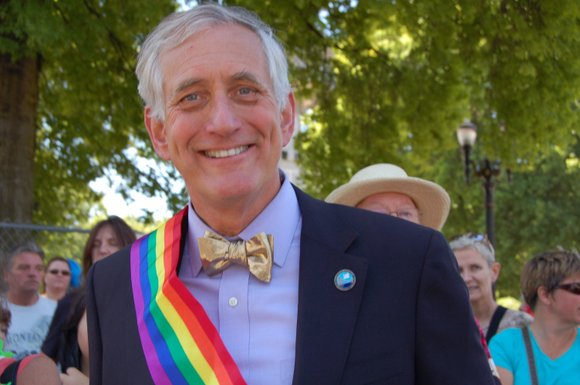 Mayor Charlie Hales made a surprise announcement Monday that he was withdrawing his plans to run for a second term in office.
Hales had indicated last March that we would be a candidate for re-election, but now says the attention he must give to critical issues the city is facing, problems such as homelessness, the lack of affordable housing, and gang violence, doesn't give him the time needed to conduct a successful campaign.
Fundraising was another potential struggle for Hales who had only raised around $140,000 for his campaign, which is about $50,000 short of what he had raised around this time on his last campaign four years ago, political observers said.
Hales is the third consecutive Portland mayor to decide not to seek a second term. Mayor Sam Adams, who was marred by a sex scandal at the start to his first term, announced in 2011 that would not seek a bid for re-election, and Mayor Tom Potter before him announced in September 2007 that he too would not run a second time.