Cole Porter's Anything Goes
9/1/2015, 11:51 a.m.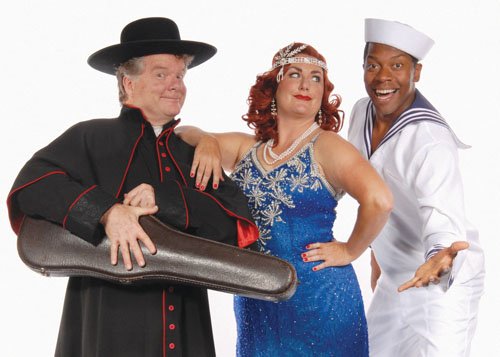 An age-old boy-meets-girl story comes to Lake Oswego's Lakewood Center for the Arts this fall. "Anything Goes" is wrapped around one of composer Cole Porter's magical scores.
The story is set aboard the ocean liner S.S. American, as a nightclub singer/evangelist is en route from New York to England. Her pal has stowed away to be near his love, but the problem is she is engaged to someone else.
Terrific Cole Porter songs include "It's De-Lovely," "Friendship," "I Get a Kick Out Of You," "All Through The Night," "Anything Goes," "You're The Top" and "Blow, Gabriel."
"Anything Goes" opens Friday, Sept. 11 and runs through Oct. 18. For tickets, call 503-635-3901 or visit Lakewood-center.org.