Waterfront Concert Spectacular
Free concert with Oregon Symphony, other musicians and youth orchestras
9/1/2015, 4:48 p.m.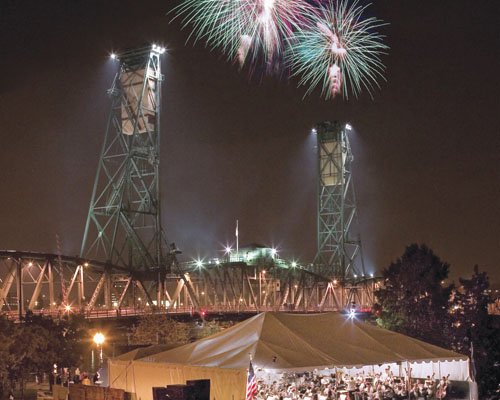 The Waterfront Concert – one of Portland's favorite end of summer events and largest free concert in the state – is coming back this Thursday, Sept. 3 at Tom McCall Waterfront Park, downtown.
The music begins at 1 p.m. with a stellar lineup of musicians and youth orchestras, and comes to its zenith with the Oregon Symphony performing at 7 p.m.
At dusk, the skies above Tom McCall Waterfront Park will once again light up following Tchaikovsky's 1812 Overture, complete with military cannons from the Oregon Army National Guard.
An expected audience of some 20,000 spectators will enjoy the dazzling fireworks finale and celebrate the anticipated largest-ever Waterfront Concert. Radio audiences around the world will also enjoy the Symphony concert, thanks to the first-time-ever broadcast by All Classical Portland.
"We're in the business of bringing joy to people's lives through music," said Oregon Symphony President Scott Showalter.
For more information on this year's line up and performance schedule, visit orsymphony.org/waterfront.