Looking for a Knockout
9/2/2015, 12:13 p.m.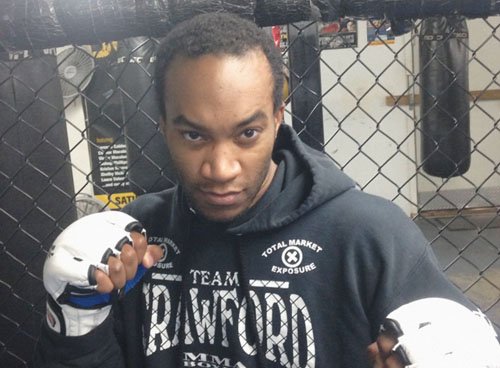 Local undefeated mixed martial artist Isaac Shelton looks to make it 4-0 in an upcoming match with Washington's Ricardo Martinez, on Saturday, Sept. 5 at the King of The Cage: Rogue Wave fight card being held at Chinook Winds Casino in Lincoln City.
Shelton, who trains at Curt's Ultimate Fitness in northeast Portland under the tutelage of Curtis Crawford, says he's been doing "everything right" preparing for the fight and is looking for his first knockout.
To pickup general admission tickets call Curt's Ultimate Fitness at 503-819-9207. For VIP and all other tickets visit kingofthecage.com
Update: Shelton won his Sep. 5 round in Lincoln City, taking home a victory for Portland fighters.