Portland Liquor Outlets to Expand
9/2/2015, 3:47 p.m.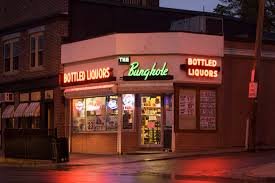 The Portland metro area could see 17 additional liquor stores as part of the largest liquor outlet expansion since Prohibition.
The Oregon Liquor Control Commission directed staff last week to begin work on a market-driven open recruitment process the largest expansion of new outlets since 1933. The plan is to improve customer convenience by expanding liquor sales in underserved areas, including adding up to 17 new liquor outlets in the Portland area, officials said.
About 30 years ago, Oregon had one liquor store for every 12,000 people. Today, there are 248 liquor stores statewide, but the ratio is 1 liquor store for every 16,000 customers. In the Portland metro area of Multnomah, Clackamas and Washington counties, the ratio is 1 outlet per 26,000 customers.
The OLCC will begin holding applicant informational meetings and accepting applications in mid-October. Officials said they will only add outlets based on the quality of the proposals and demonstrated market opportunity.
The OLCC's independent contractors can also apply for additional outlets under the open recruitment process.
More information, visit the OLCC website oregon.gov/olcc.