Awesome Women Cops
Girl's story sparks outreach by female officers
9/8/2015, 4:15 p.m.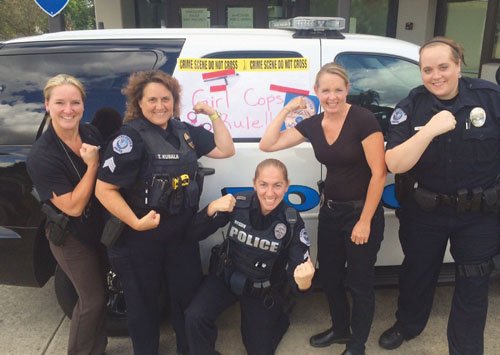 The story of a 4-year-old girl from Clark County who wanted a police SWAT costume for Halloween but found the uniforms were only being marketed to boys got the experience of a lifetime and an outpour of support after her mom shared her child's disappointment on social media.
After hearing about Kinley Goertler's story, Portland Police Officers Raelynn McKay and Rashida Saunders met with the young girl last week at the Central Precinct in downtown Portland and showed her how a police car worked, including the lights, sirens, and other equipment.
In addition, deciding there might be other girls like her who would want to meet adult women in law enforcement and see a possible career future for themselves, the Vancouver Police Department is reaching out to girls of all ages for a "Girl Cops are Awesome" event.
The outreach will be held Wednesday, Sept. 9 from 3:30 p.m. to 5 p.m. at Vancouver's East Precinct at 520 S.W. 155th Ave. Girls can also meet the inspiration behind the event, Kinley Goertler, who will attend as a special guest.