Break the Silence, Break the Stigma
Stories start a dialog towards healing
9/9/2015, 2:56 p.m.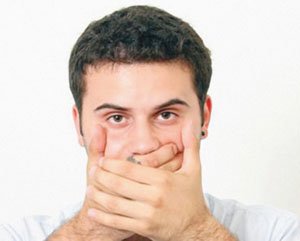 A new production shedding light on the shame and stigma surrounding mental illness comes to Portland next week. "Break the Silence, Break the Stigma" uses the power of theater combined with the real life stories of Oregon residents who have experienced hard and often silent adversities.
The show brings together Portland's Playback Theater Troupe in collaboration with the National Alliance for the Mentally Ill of Multnomah County and Cascadia Behavioral Healthcare to bring six stories of struggle, triumph and hope to Portland audiences.
The organizations hope that the impact of sharing personal stories brings people together, fosters awareness and connects people with themes and issues that we all face but generally ignore.
"This event creates an opportunity to talk about something that affects 1 out of 4 Americans each year and illustrates the various avenues that can be taken in the journey toward recovery," said Cascadia's chief executive officer Derald Walker.
After the powerful performances, the audience will have an opportunity to talk with community members and mental health professionals and learn more about Oregon's Mental Health community.
This one-time only production takes place Tuesday, Sept. 15 at 7:30 p.m. at the Artists Repertory Theatre, 1515 S.W. Morrison Ave. Tickets start at $25 and are available at breakthesilence.brownpapertickets.com.