Free Senior Day at the Oregon Zoo
9/9/2015, 4:36 p.m.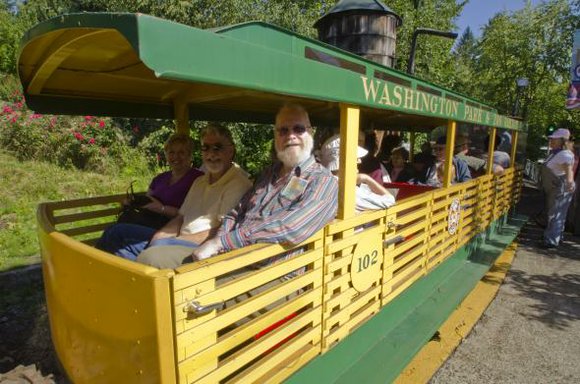 Local seniors can reconnect with wildlife Tuesday, Sept. 15, during Senior Safari, a free day at the Oregon Zoo for anyone 65 or older.
"Everyone knows the Oregon Zoo is a great place for kids to learn about wildlife conservation, and it's a great place for older adults to connect with animals too," said Teri Dresler, interim zoo director. "We want all ages to have that opportunity, that's why we've planned this day especially for the seniors in our community."
From 9 a.m. to 3 p.m., seniors (who may each bring along one free companion for the day) can attend animal talks, explore the zoo, and visit the zoo's Family Farm for hands-on experiences with pygora goats and a variety of small animals. Seniors can also take advantage of a 10 percent discount in the zoo restaurants.
More information is available at oregonzoo.org or by calling 503-226-1561.