Boogie Cat's 70th Birthday
9/15/2015, 2:33 p.m.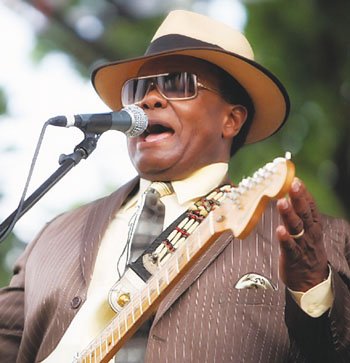 An open invitation is out to join "Boogie Cat'" Norman Sylvester, a music ambassador of our community since 1965, for a Birthday Blues Bash in honor of his 70th birthday.
Sylvester's band with Lloyd Jones and Sarah Billings will front the celebration on Sunday, Sept. 20 from 2:30 p.m. to 7 p.m. at the Spare Room Bar and Grill, 4830 N.E. 42nd Ave.
This is the first year that Sylvester can't share his birthday with one of his greatest influences, BB King, who died earlier this year. Sylvester grew up in Louisiana hearing BB King, who shared the date he was born exactly 20 years apart.
Sylvester loves his Blues and loves his town and invites friends, family and fans to stop by the party.
He asks that any gifts or tips be donated to his high school friend and keyboard player Frankie Redding, who has been struggling with health issues from diabetes.
For more information, visit normansylvester.com.