Hispanic Heritage Embrace
La Luna Nueva celebrates diversity and multicultural arts
9/15/2015, 4:20 p.m.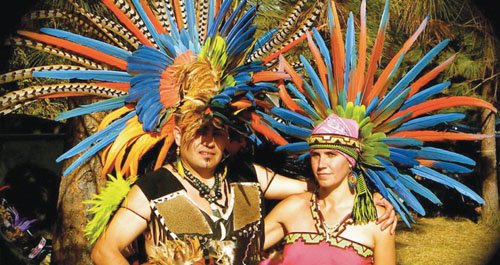 Portland's celebrated annual festival of Latino arts and culture from around the world is back for Hispanic Heritage Month. The La Luna Nueva (New Moon) Festival illuminates the great cultural diversity of our region by including diverse artists and a line-up specially designed for kids and families.
Southeast Portland's Milagro Theater will bring renowned artists and cultural events for a night after night display of cultural richness. Performers based in Oregon, Washington, and even Mexico will play music, dance, and exhibit art during the 10 day event.
The festival kicks off Thursday, Sept. 17 with an evening musical performance, Sones Marineros, Por La Esperanza with Laura Rebolloso Y Ensamble Marinero in Spanish and English. Tickets are $25 in advance, $28 at the door for adults, while youth under 15, students, and veterans are $12 in advance and $15 at the door.
On Friday, Sept. 18, the theatre will host a First Nations celebration with storytelling and music by Ed Edmo, Felix Chuma Pinguil, and Aztec dance by the Huitzilopochtli Dancing Group. The performance will be feature English, Spanish, and native Central American languages. Tickets are $6 in advance and $10 at the door for adults, and $5 advance and $8 at the door for youth under 15, students, and veterans.
There will be performances, dances, and storytelling experiences each night through the festival's final call on Saturday, Sept. 26. For more information, visit milagro.org or call 503-236-7253.