Best Dramatic Actress
Viola Davis quotes Harriet Tubman in historic Emmy
9/22/2015, 1:28 p.m.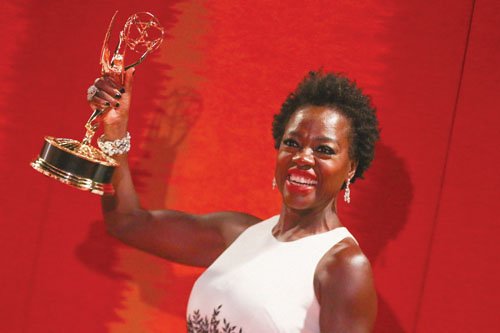 (AP) – A long-standing barrier fell in the history of television at Sunday's Emmy Awards as Viola Davis became the first non-white actress to claim top drama series acting honors.
An emotional Davis, who won for her portrayal of a ruthless lawyer in "How to Get Away With Murder," invoked the words and spirit of 19th-century African-American abolitionist Harriet Tubman.
"I can't seem to get over that line," she quoted Tubman as saying.
"The only thing that separates women of color from anyone else is opportunity," Davis added. "You cannot win Emmys with roles that are simply not there."
"Empire" star Tariji P. Henson, another black nominee in the category, stood and applauded Davis' win. Other African-American actresses who prevailed Sunday were Uzo Aduba and Regina King, who won for supporting performances.