Chinese Mid-Autumn Festival
9/22/2015, 3:14 p.m.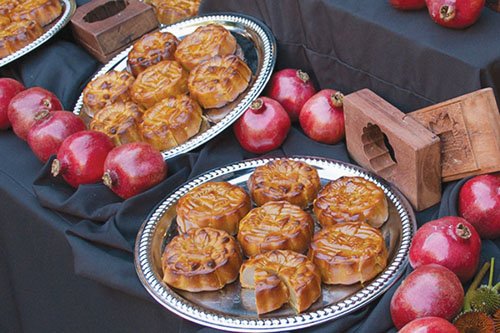 You're invited to celebrate the Mid-Autumn Festival, the second most important event on the Chinese calendar after Chinese New Year, this weekend, Sept. 26 and 27 at the Lan Su Chinese Garden.
Timed with the autumn harvest, the festival occurs when the moon appears its fullest during the autumnal equinox. It is a time for family gatherings, storytelling, moon watching and the eating of Mooncakes, a traditional pastry.
Located at 239 N.W. Everett St., the Lan Su Chinese Garden is a tranquil oasis in the heart of the city, a powerfully inspiring experience that takes you through time, offering a window into Chinese culture, history and way of thinking
Daily admission is $9.50 with reduced rates for students, seniors and a special family rate. Open 10 a.m.–6 p.m. daily. Learn more at lansugarden.org.