Premier Location for Multicultural Hair
Chadowboxx Salon owner provides ultimate experience
9/28/2015, 3:56 p.m.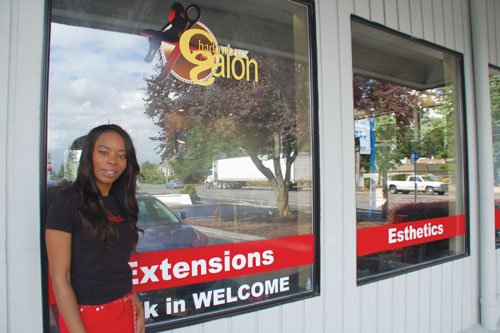 Chadowboxx Salon is Gresham's premier location for multicultural hair and skincare needs. The salon's philosophy is to provide an ultimate experience to their clients, knowing that no two bodies are exactly alike.
The business offers an array of services, from the basics of haircutting, coloring and thermal styling, to more intricate services such as commercial integration or better known as weaves or hair replacement to counteract hair maladies such as alopecia.
You can also experience customized beauty treatments in their comprehensive treatment room, receiving anything from facials to full body waxing services in absolute comfort.
Chadowboxx has been in business since 2010, but owner and beautician Charlisa Harris has been practicing for over 18 years.
"My grandmother was an entrepreneur and owned her own business, and I learned to have a passion for my freedom and financial independence watching her work," says Harris. Today, she keeps Chadowboxx Salon as a beacon in her working life, reaching back into the community and ensuring her clients feel relaxed and appreciated by the time they leave.
For more information or to schedule an appointment, visit hairbycharlisa.com, call 503-957-5369 or visit in person at 1590 N.E.172nd Ave.