Helping Businesses Thrive
9/29/2015, 4:38 p.m.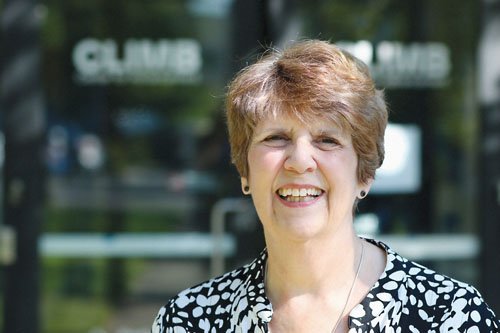 Jackie Babicky Peterson has helped to launch at least 1,000 small businesses in her career.
So, it's not surprising that the long time business advisor at Portland Community College's Small Business Development Center is being honored for her work by the
National Association of Small Business Development Centers.
"I am a great believer in the SBDC and how it helps budding entrepreneurs start and grow successful businesses. We all do great work," Peterson said.
Peterson, who joined PCC in 2000, has coached, taught and counseled countless numbers of creative and DIY entrepreneurs to financial success during the past 30 years. For this work, she has gained national media attention in the fast-growing areas of small business encore and solo entrepreneurship.
The northeast Portland resident also was named one of the 100 most powerful women in the Northwest by her past clients and has been recognized with the prestigious President's Award by the Portland Business Alliance for her extensive work helping small businesses thrive.