Innovative Business Owner Honored
9/29/2015, 3:43 p.m.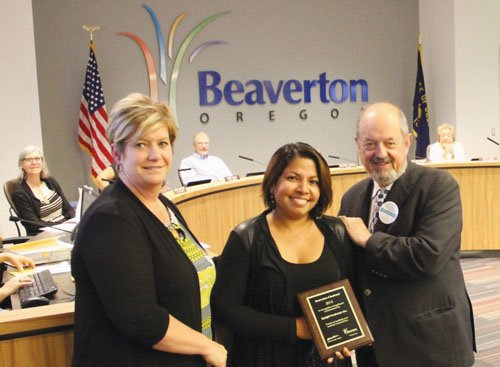 The city of Beaverton and Beaverton Area Chamber of Commerce honored a local minority-owned business this quarter to celebrate their success in the community.
Dr. Huma Pierce of UpRight Footwear received the "Beaverton4Business" innovation award.
UpRight Footwear was recognized for identifying the need to create shoes that address anatomic leg length inequality. She created a product that seamlessly blends the heel lift to create a shoe that works in both hot weather and rain. With a background in chiropractic work, she will be testing 10 shoes for their effectiveness.
For more information, visit uprightfootwear.com or email info@uprightfootwear.com.