Livability grants for communities of color
PDC opens application process
9/29/2015, 4:50 p.m.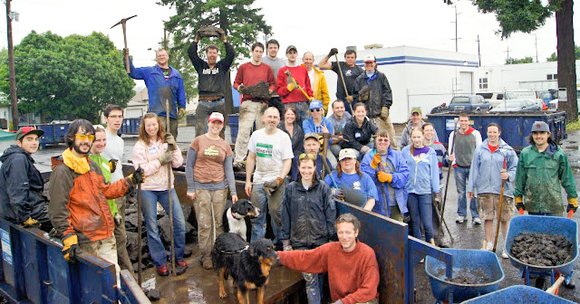 The Portland Development Commission is accepting applications for projects that foster vibrant and healthy neighborhoods and improve the prosperity of area residents through its Community Livability Grant program.
Funding of nearly $1.1 million is available for community-based organizations for projects located within the Gateway Regional Center, Interstate Corridor, Lents Town Center, or Central Eastside urban renewal areas, or the Old Town/Chinatown neighborhood. Applications are due by Friday, Nov. 13 at 5 p.m.
Grants will be awarded through a competitive process for property improvements that add, expand, or upgrade physical space that benefits the broader community. Eligible applicants include nonprofit organizations, neighborhood and business associations, and neighborhood groups.
Priority will be given to projects that benefit communities of color or people with low incomes and that promote widely shared prosperity. Such projects would, for example, support wealth creation opportunities for small business owners, improve access to jobs and workforce development services, honor and enhance the neighborhood's cultural diversity and history, or deliver a community asset tailored to the community's expressed priorities and opportunities.
PDC first introduced the Community Livability Grant program in 2006. Since then, the agency has awarded $3.67 million in grants to more than 50 projects, including the Portland Mercado, Earl Boyles Early Learning Neighborhood Center, Arbor Lodge Urban Farm, SE Works, Bless Field at New Columbia, Harper's Playground, Community Warehouse, and Albina Green.
For more information about the program, contact Carol Herzberg, senior program manager at PDC, 503-823-3276 or herzbergc@pdc.us.