New Selection for 'Everybody Reads'
Author explores pursuit of American Dream
9/29/2015, 2:42 p.m.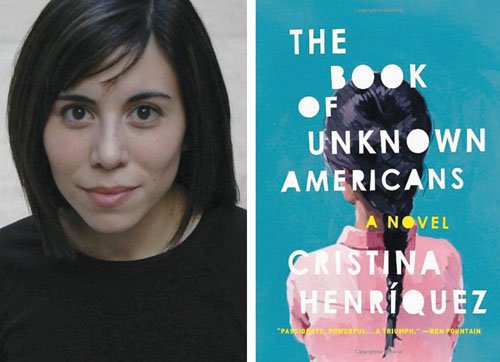 "The Book of Unknown Americans" by Cristina Henríquez has been selected for Everybody Reads 2016, Multnomah County Library's annual community reading project.
Henríquez's novel explores the experiences of two families who have come to the United States from Mexico and Panama in pursuit of the American Dream.
The book has received numerous accolades and was chosen as a New York Times Notable Book of 2014, one of The Washington Post's top 50 fiction books, and an NPR Great Read.
Copies of the book will become widely available at all Multnomah County library branches and the goal will be to have residents reading the book together at the beginning of the new year, joining in a project to increase literacy and a joint love of reading across the boards.
The group Literary Arts will bring Henríquez to Portland for a culminating Everybody Reads event on March 8 at 7:30 p.m. at the Arlene Schnitzer Concert Hall. Tickets start at $15 and are available at Portland5.com.
Readers are encouraged to get ready for Everybody Reads 2016 by picking up a copy of "The Book of Unknown Americans" at your local neighborhood library early next year and joining the special community programming leading up to this author event.
As a part of Literary Arts commitment to the county's youth, the organization will provide hundreds of seats to public high schoolers in Multnomah County who are participating in the program.
There are also group discounts available on ticket orders of eight or more. Readers can learn more by visiting literary-arts.org/event/everybody-reads-2016.