A Photographer to Capture the Moment
9/29/2015, 4:29 p.m.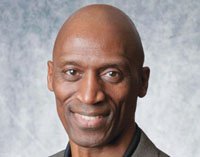 Specializing in photographing corporate and private events, travel tours, weddings, headshots, website pictures and more, Naim Hasan is a professional photographer based in northeast Portland.
His goal is to capture those special moments while providing you great customer service including flexibility, timely delivery and pricing that meets a budget.
Hasan has been photographing events and locations for over 15 years. He has experience with digital photography, post production, and photo editing software, working with clients to determine their needs and expectations.
You call Hasan for more information at 503-421-7493 or visit his professional photography website at naimhasanphotography.com.